Service
Product
GSE Sensors
GSE 100 is a compact particle monitor for continuous monitoring of the contamination in hydraulic fluids and lubricants and other special fluids. is designed for operating with pressures of up to 420 bar. In that way it can be mounted directly to a pressure line.
It equipped with and intensely illuminated graphic display and a keypad by which you may set up all required adjustments. The menu navigation is made up intuitively and logically. Users can adjust or set up parameters quickly and easily.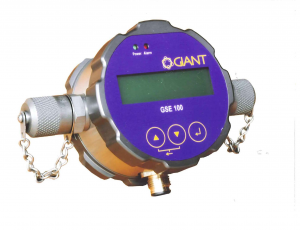 On the fluid side the GSE 100 is equipped with two minimess  connections respectively, to connect the sensor generally in the off-line circuit to the system. The electrical connection is installed via an 8-pole M12x1 circular plug. The integrated data memory allows data recording over a longer period. Besides all its technical functions the GSE 100 scores by its compact and optical design.
For further information and its applications, please contact our sales team and we will be happy to assist you.