Service
Product
Products
Giant Smart Engineering Co., Ltd only providing high quality products, cutting-edge technology, outstanding services and high customer satisfaction are our only goals.  We sincerely welcome you to contact us in any need and witness our achievements.
Bauer hydraulic motor

Bauer hydraulic motor series from Norway have different designs on control valves, content pressure system, fit the requirement of ISO4001 standard. Sizes and capabilities are varies.
GS Hydro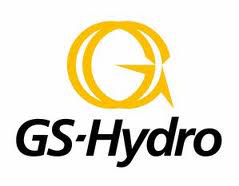 Finland Non-Welding Piping System
GS-HYDRO is the world's leading supplier of innovative, non-welded piping solutions for hydraulic systems, and other applications with high demands on quality, reliability and cleanliness.
GSE Sensors

Giant Smart Remote Monitoring System
Giant Smart Remote Monitoring System can effectively monitor your machine from far, lower your damages while stoping the product line by 74%.  It save the time of repairing and confirming the problems.  With Giant Smart Remote Monitoring System, the machine usage can be effectively reach 99.98%.
Hydrotechnik Measuring Instruments
The invention of the Minimess® test points more than 50 years ago was a technological leap in the hydraulic measurement and test technology. For the first time it became possible to connect and disconnect sensors without depressurizing the hydraulic system prior to that. Danger-free sampling and aeration are possible with Minimess®, too.
Today the Minimess® product family is highly diversified. With several surfaces and coatings and a great number of types and accessories, most of the applications can be realized out-of-the-box. If required, we develop customer-specific solutions in a fast and cost-efficient way.
Hagglunds Hydraulic Motor

Switzerland Hagglunds Hydraulic System
Even under harsh environment, the Hagglunds motors can still preform its best; including the motor ability to achieve rapid needs to stopping and reversing functions.  It is easy to install with multi combinations of PEC power station, as well as Spider monitoring system.  Hagglunds products are cost-effective and multi-functional; it can be used in many industrial fields such as shipbuilding, mining, harbor, chemicals, paper, steel, sugar, rubber, and waste recycling and so on.
WebTec Flow Sensor

UK WebTec Flow Motion Sensor System
WebTec specializing in production of hydraulic components and test equipment in the machinery industry and the industrial and agricultural areas.
UltraClean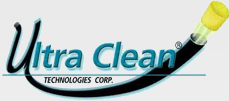 USA UltraClean Piping Cleaning Solution
The Ultra Clean System, offers advanced cleaning over traditional flushing and other methods for ridding contaminants from hose, tube and pipe assemblies. The Ultra Clean System utilizes either a Hand-Held Launcher or Bench Mount Launcher to shoot Ultra Clean projectiles through hose, tube or pipe assemblies, ensuring contaminants are thoroughly dispelled.
Reidville Motor
Reidville Hydraulic Motors
Reidville Hydraulics manufactures and markets a line of low speed high torque radial piston motors and accessories under the trade name NORSEMAN LSHT Motors (previously Hagglunds Drives – Wheel Motor)  provide the customers with high quality hydraulic products and services on schedule at competitive prices.
Internormen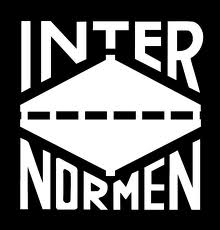 Germany–Eaton/Internormen Fluid Cleaning Solutions
Eaton's filtration business combines worldwide engineering, manufacturing, technical sales support, and customer service into one focused business objective: Provide our customers with the optimum manufacturing or industrial filtration solutions.